As more and more companies adopt machine learning as part of their arsenal of tools, MLOps and the operationalization of AI models has never been more important than it is today. With an increasing number of machine learning and data science teams beginning to move their ML models from training, validation, and into production – managing their models in the real world and ensuring responsible AI is top of mind. 
2021 Gartner Market Guide for AI Trust, Risk and Security Management
Recently Gartner released their 2021 Gartner Market Guide for AI Trust, Risk, and Security Management, in which they share the essential capabilities and responsibilities that data, machine learning, and analytics leaders must contain in order to ensure responsible AI, model reliability, AI trust and security. We're excited to announce that Aporia has been recognized as a representative vendor by Gartner in the ModelOps category.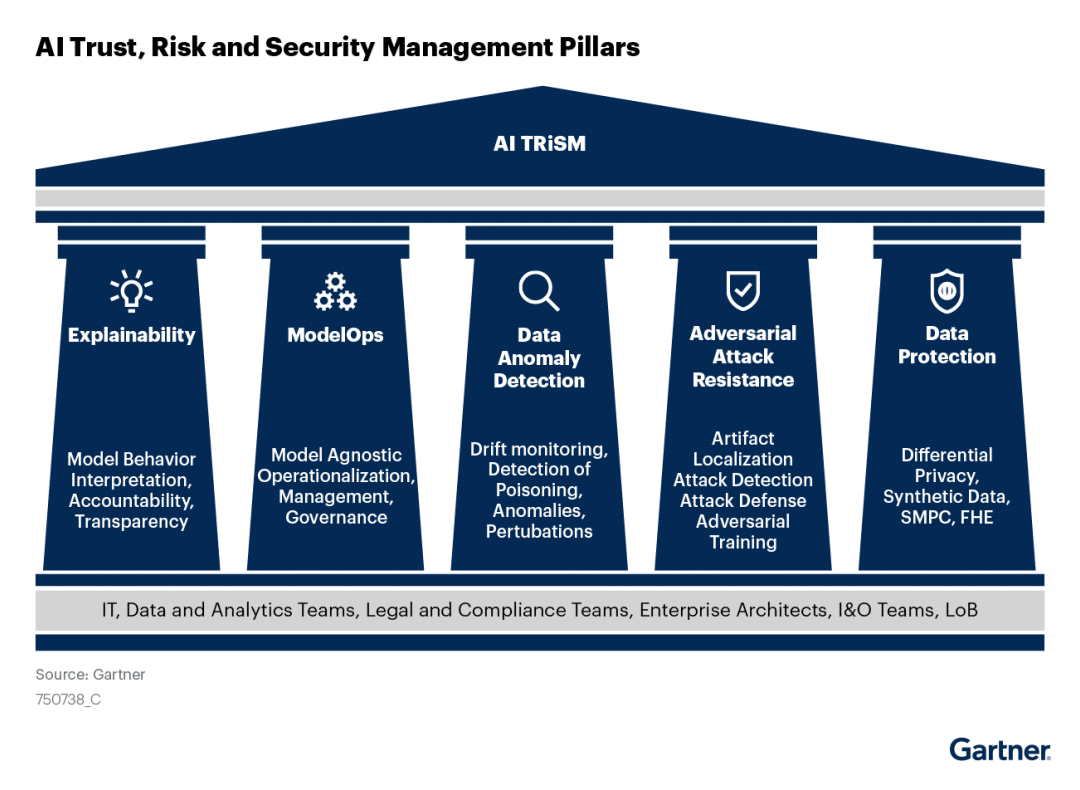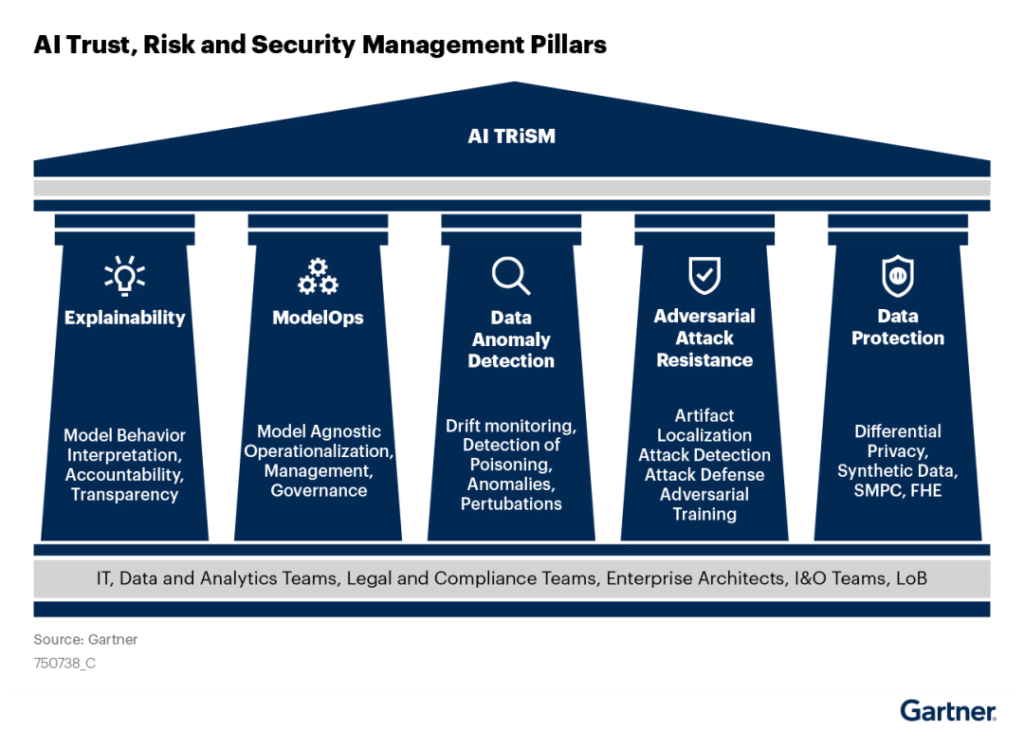 What is ModelOps & Why It's Important
AI models are often highly complex with a fast cycle and unpredictable service life. When a model goes live, many issues may arise: a change in reality such as concept drift, feature processing bugs, data schema changes, unexpected bias, data integrity issues, and much more. To ensure your models are performing as intended, they need to be refreshed, monitored and managed at all times. 
Gartner defines ModelOps (or AI operationalization) as the primary focus on the governance and life cycle management of a wide range of operationalized artificial intelligence and decision models, including machine learning, knowledge graphs, rules, optimization, linguistic and agent-based models. The main capabilities include continuous integration/continuous delivery, model development environments, champion-challenger testing, model versioning, model store and roll back.
For businesses, ModelOps is the key capability for scaling and governing AI and machine learning at the enterprise level. It serves as a collection of tools, technologies, and best practices for deploying, monitoring, and managing machine learning models effectively.
How Aporia as a Representative ModelOps Provider Can Help You Govern AI
Aporia empowers data science teams to customize machine learning monitoring for their ML models in production, and ensure AI governance and accountability. Aporia's platform enables data scientists and ML engineers to:
Detect concept drift, drifting  predictions

features, and data integrity issues 

Real-time model monitoring with 50+ built-in monitors – track actual model performance and analyze behavior of different data segments
Define custom performance metrics, and data integrity issues
Identify unexpected bias, monitor model activity and detect outages, out-of-schema features, model performance degradation, assure models retrain occasionally
Slice & dice production data, and dive deep into data segments, data stats, or distribution with our investigation toolbox 
Ensure data is secure with self-hosted, on-prem deployment
Aporia enables companies that consistently need to refresh, monitor, and automate their models to efficiently tackle these challenges head-on by maintaining visibility into their model performance in production. 
The struggle to ensure responsible AI and AI trust is growing everyday, and requires a number of MLOps tools that can support your unique models and use cases. Choosing the right tools for your ML platform is essential, especially for those enterprises who are building their own ML platform. Aporia is proud to be recognized by Gartner as a ModelOps vendor that supports a customizable and unique ML monitoring solution for all our users and partners. 
Learn more about how Aporia can help you monitor your models here, or if you're like us and prefer to try it yourself – sign up to Aporia's free community plan to begin building customized monitoring for your models in minutes.